Fame (2009)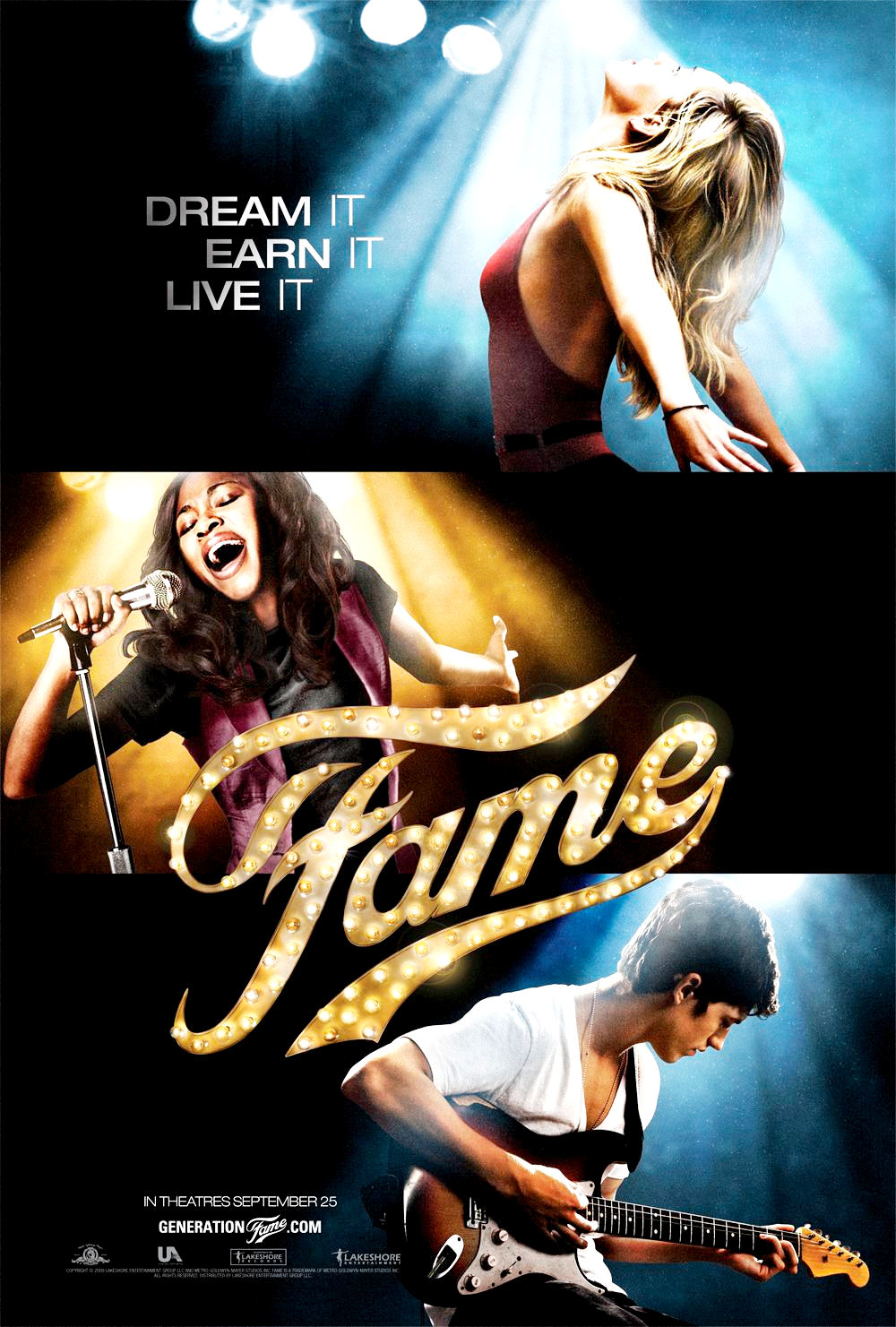 "In New York city there is a school, where any dream is possible. This Autumn welcome to love, friendship, heartbreak, passion. FAME
This movie brought about less publicity than expected and in the end just seemed to die away. Back in the day of Save the Last Dance and Centre Stage movies like this well sold out with young teenage girls queuing up for all the extras soundtracks, t-shirts etc etc etc
There were good bits but the main failure of Fame was that it was too short to develop any of the characters.
We see the pianist whose parents insisted on her playing classical yet she ended up singing rap.
We see the boy whose mother does not believe in his talent and he lies telling her he is studying in public school
We see the girl whose affraid to let go of her inhibitions and live life.
Thats all these characters are in the end boys and girls. Do we know them well enough to remember their names? I think not.
This is the school that everyone wants to go to, it is full of talented actors and singers, musicians and dancers. The movie should have given a face to these names but it failed to do so. This was the first time some of these young actors got to play a main role. Do we recognise them from before no? And will be recognise them in the future from their performance in this movie. Hardly not.
The movie was extremely watered down. There is nothing wrong with detail but this just seemed to skim through the three years of their school lives without giving them a chance to develop.
Negativity aside there were some excellent performances by Naturi Naughton (Denise) and Kherington Payne. However with older cast members such as Megan Mullally (Ms Rowan), Kelsey Grammer (Mr Cranston) and Charles S Dutton (Mr Dowd) there could have been a proper show.
The soundtrack is ok and the final track 'Hold you dream" definitely steals the show but old favourites such as "Fame" are barely given recognition.
Overall verdict: If you want a good musical watch the original. If you want High school musical watch this.
[youtube=http://www.youtube.com/watch?v=ua0iO-JQwAg&hl=en&fs=1&]